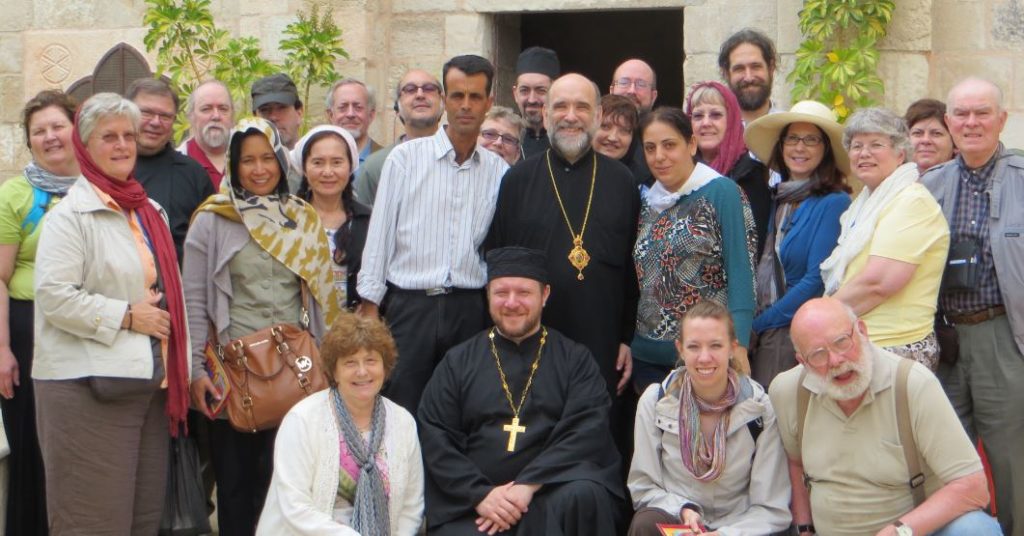 Dear friends, welcome to OrthodoxTours.com – the first site in the English language Internet completely dedicated to the theme of Travel for Pilgrims to the holy places of Eastern Christianity and the ancient Christian Church, and to sites of sacred Christian art.
Our vision is to build up an integrated international community of individuals who are passionate about the history of the Christian Church and are eager to learn more about it. While learning about the creativity of our ancestors in faith, we hope to see people coming together in experiencing the blessed ways of piety. We want to see people sharing their inspirations, ideas, visions and experiences, in testimony of oneness in faith despite the unique ways of individual cultural or ethnic diversity.
Our mission is to serve everyone to the best of our capacity in every way possible for the greater benefit of all. We hope that Orthodox participants will learn more about their faith and that our Catholic and Protestant friends will be able to learn more about the spiritual ways of the Christian East. We further hope that all inquirers into Christianity will be exposed to the testimony of Christian hope that Our Lord Jesus Christ so richly demonstrated and manifested in many places around the world.
Our goal is to provide all participants with a truly unique and comprehensive experience of the place where they choose to go. We will always concentrate on the religious sites, making it our absolute first priority, yet at the same time we will try not to neglect the most important sites of historical and cultural interest, trying to give a good perspective of the environment of our travel destination. We will also try to provide galleries for those who are not able to travel beyond the screen of their computer. The beauty of what men create to the greater glory of God must be known and shared with all.
Our hope is to bring people from various parts of the world together, promoting and expanding mutual interests, so we all in joint effort can learn about past and present history in order to be inspired for today and for all the days to come. We also hope that what is starting as sacred tours will grow into a special project that will unite various interested people by providing information about available sources of information, accessible sites, and various places of interest on the web.
Welcome, friends, and let us be united in our travels, so in that we can testify to the True Unity in our travel trough life in the only one way true way that is in Christ Jesus.